Dinner is Served!
A delight for all your five senses, an explosion of colors, flavors and tastes.
A menu based mainly on seafood, spectacular as a kabuki show: ten dishes, from the dramatic appearance of the sashimi to the sweet happy end of the desert.
We simply call it Washoku - Japanese food. And we mean it.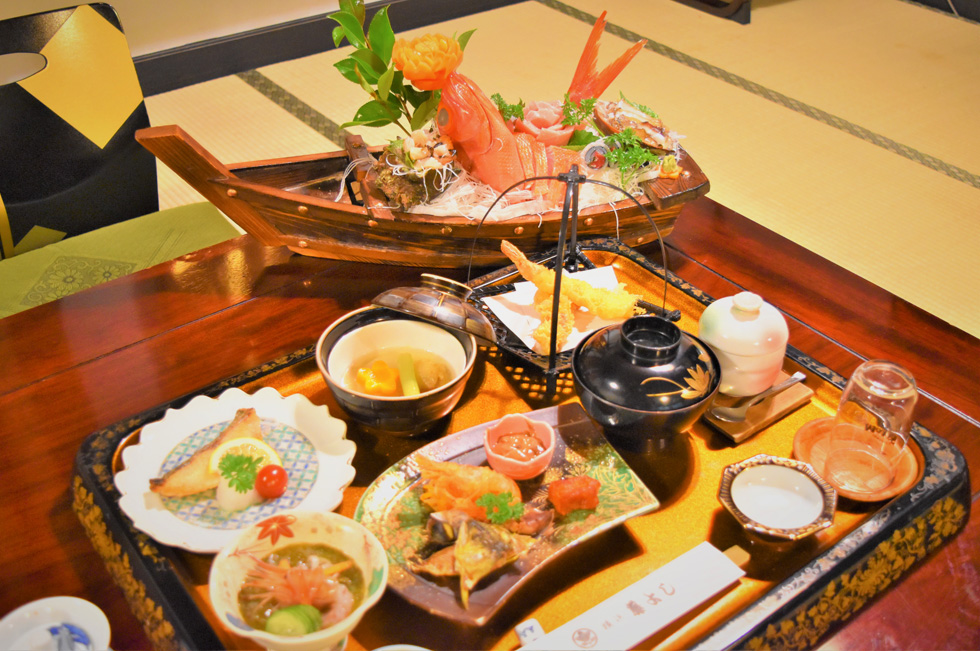 - Delux Course -